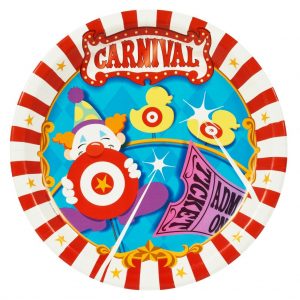 The Year 5 children of Ponsonby Primary are in the process of organising a fabulous carnival! This is in order to fundraise for their marae visit and EOTC school outings in term 4.
What: Ponsonby Primary Carnival
When: Friday 25 October 2019
Time: 11:30 – 1:00pm
The whole school will be invited to enjoy a wide range of games including crafts, treats, challenges and even face painting. To engage in these activities children need to bring in some money on the 24th or 25th October. This money will be exchanged for the equivalent in Ponsonby currency. One dollar will buy a $1 Ponsonby currency note. All currency will be named for safety and will be looked after by the classroom teacher until the carnival time. 
Stalls will range in price from $1 through to $2. As the carnival will run for 1.5 hours it would be great for children to bring enough money to allow involvement in a number of activities. Recommended amount would be between $2 and $10. 
Students are asked to bring their money to their classroom teacher with the slip below on the 24th or 25th of October. Please remind your child to spend all their vouchers on the day.
Thank you for your support!
From the Year 5 children and teachers