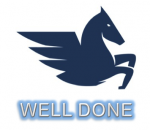 Inner City 2019 Oral Speech Festival  for Year 5 & 6 students- Rehu Tai Finals
The inner city Rehu Tai finals are next week at Pt Chevalier Primary 23rd October
9.30 – 10.00am: Introduction 10.00 – 10.45am: Prepared Speech Presentations 11.15am – 12.00pm: RAP Presentations 12.00 – 12.45pm: Flash Talk Presentations 1.30 – 2.15pm: Spoken Word Presentations 2.15 – 2.30pm: Prize giving & Closing 
Kowhai Years 5&6

 – P

repared Speech




1st Place




 Anthea Lynch

 

'

Why it's ok to be quiet'
Highly Commended

 Nina Blyth

 

'

Life's not fair'
Highly Commended

 Jaimie Webb

 

'

Why having a brain is a good thing'

Kowhai Years 5&6

  – Spoken Word

1st Place




 Lulu Reid

 

'

The Earth is dying'
2nd Place

 Mia Wylie

 

'

Thunder'
Highly Commended

 Scarlett Hannah

 

'

Stress'

Kowhai Years 5&6

  – 102 Flash Talk

1st Place




 India Lynch McEwan

 

'

If my brother ruled the world'
2nd Place

 

Henry Moore

 

'Why the All Blacks will win the world cup'
Highly Commended

 

Mya Allen

 

'Kids purposely making parenting hard work '
Highly Commended

 Alice Lang

 

'

Chickens'

Kowhai Years 5&6

  – Rap

1st Place




 Illaria Sharma-Barrow

'

My best friends me'
2nd Place

 

Nelson Meacham

 

'

Ocean's hero'
Highly Commended


 

Harriet Wells

 

'

Greek gods'
Highly Commended

 

Jacob 

 

'

A food adventure'

Puriri Years

3

&4

 – P

repared Speech




1st Place




 Leo Nicholson

 

'

A food adventure'
2nd Place

 

Elliot Corden

 

'Choosing a speech

'

Highly Commended

 

Ben Young

 

'

A Dog's life'

Puriri Years 3&4

– 102 Flash Talk


1st Place



 

Hugo Wells

'How to build a universe'
2nd Place

 

Jack Moore

 

'

What might be different in our lifetimes'
Highly Commended

 

Keshav Manjov Nair

 

'

If I could talk to animals'

Puriri Years 3&4

– Rap


1st Place



Karishma Sharma-Barrow
 'Be Yourself'
2nd Place

Harry Shanks

 

'Children can change the World'

Year 2

– Prepared Speech


1st Place

Isabella Bines

'Siblings'
Highly Commended
Angie Broughton
'Books'


Year 1

– Spoken Word – Poetry


1st Place

Charlotte Reeves

'Snowball' by Shel Silverstone
Highly Commended
Freddie Corden
'When I was one'  by A.A Milne
---
Frankie Dodunski
has made the
Auckland swimming team
for the Caro Cup to be held in Hamilton in November. She has been training hard for this and has been selected as one of the top  8 Auckland 10 year old girls – Fantastic Frankie – we are so proud!
---
More Flippaball results!
The Year 5 Barracuda Flipper Ball Team placed 2nd in their competition this term – Great Result!
---