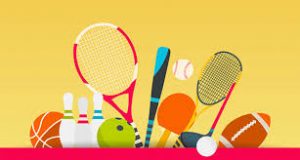 As you know, many sporting activities are putting a halt to current competitions to help with Physical distancing. Below is info received from our sporting organisations that the school works with. Please also stay updated with info provided from your child's sports clubs which are outside of school.
Junior Swimming Carnival year 1-3
This event is being postponed. This decision has been made as a precautionary measure following government announcements regarding restrictions on public gatherings. We are planning to postpone this event until term 4 when the pool reopens after winter.
Netball
NNH have advised all netball events at Netball North Harbour will be postponed until Saturday 2nd May, effective immediately. We will continue team training at school as usual and keep you updated as news comes through as to competition start dates.
Basketball
Basketball North Harbour will be sending out more information throughout the week. At this present stage, basketball is still continuing next week on the North Shore with added health and safety precautions. All basketball leagues are waiting on a decision to be made from Basketball NZ for cancellations and postponements.
Our year 3 Monday night league is also still running but more info will be released us we are updated.
Trainings can still continue at school in team usual training times. Coaches will update team members of any changes in the usual program.
Flippa ball
Flippa ball is also currently still running but more info will be provided to us if any cancellation or postponement is to happen.
Inner City Sports
A decision on the continuation of Inner City sports will be made this Thursday when our Inner City Princiapls meet. This may affect our IC Softball and IC Swimming event and possibly futher activities throughout the year, further info will be sent out once a decision is made.