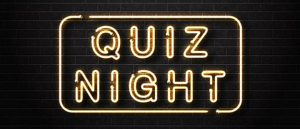 Just an update on our PPS Quiz night. It is fantastic that we have had so much support from our community through such a tough time. Our local buisnesses have been very generous in donating vouchers, products and items for our Auction items and prizes.
Tickets for the Quiz night will be released in term 3. Due to the fact that we are running a seated quiz night on a smaller scale to our usual Taste of Ponsonby fundraiser, we will only be able to cater for 160 people. We know that these tickets will most probably sell out fast so get in quick! If you do miss out we do appologise but we will have our Fireworks fundraiser in term 4 which will be able to cater to for all of our PPS family. This is a one off occurence this year due to the impact of Covid-19, we will be back to our Taste of Ponsonby Fundraiser next year.
Thank you for your support, we look forward to running some fantastic events. For more information, please refer to the emails sent out by your parent liaisons.