During the holidays is the rise of the Matariki star cluster which also signals the start of Matariki, the Māori new year.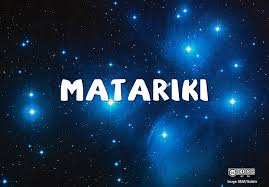 As a school, we will be undertaking our Matariki celebrations in the second week back in Term 3. This week will be full of activities, events and learning which celebrate our Māori culture and history.
One of these events is our annual Matriki Disco. This is happening on Tuesday the 28th of July and will run from 5:45pm – 7pm for all children. Tickets will go on sale this week from tomorrow morning and will be on sale every morning and afternoon this week and the first week returning to school in Term 3.
House captains will sell the tickets between 8:30am – 8:50 in the mornings then again after school between 3:00 – 3:15pm.
Please try to send children with the correct change to make the process faster and easier for our house captains.
There are 3 different ticket levels:
$5 – Standard entry only ticket
$6 – Entry and glow stick
$7 – Entry, glow stick and small bag of lollies
For more information on various Matariki celebrations that are going on around Tāmaki Makarau (Auckland), please visit https://www.matarikifestival.org.nz/