Kia ora, Talofa Lava, Malo e lelei, Fakaalofa Lahi Atu, Konichiwa, Namaste, Bonjour, Kia Orana, Ni hao
Welcome to Ponsonby Primary 
_________________________________________________________________________________________
School Board Parent Election 2022
Nomination round
Our school will be undertaking a parent election for 5 School Board vacancies. This process will start with the issuing of nomination papers to our caregiver community by Friday 15th July 2022.
We have employed CES to undertake the election process on our behalf. This year with legislative change, our nomination form and full instruction on how to place your nomination into our own School's Election website will be emailed to you if we have your email address in our database or you will receive it by post if we don't have your email in our database.
Nomination papers will also be available at the school office. The school will send those on to CES for processing upon receipt from candidates.
Nominations close on Friday 5th August at 12 noon.
We look forward to your participation in this process.
Newsletter
Places available for 2022 in Year 2 & Year 3
Please email our Office Manager Karla Hobday for more information.
khobday@ponsprim.school.nz
---
Term 2 Fridge List Reminders
School Donation Letter
Parent Contribution Letter 2022
---
Updates
The next out of zone ballot is October 2022. Please email all out of zone ballot applications along with proof of birth to our Office Manager Karla Hobday.
khobday@ponsprim.school.nz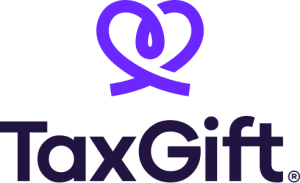 Give the gift the keeps on giving!
Did you know that your donations to us attract a tax credit? By choosing to TaxGift your tax credit, you will be supporting us even further at absolutely no cost to you: it's the easiest gift ever!
TaxGift is simple: you opt in for your donations to us for this tax year forwards, and the experts at TaxGift work with us and Inland Revenue to do the rest.
Best of all, each gift goes on giving through the years until a minimum of $5 is reached, without you having to do anything further.
See TaxGift for more information.