Kia ora, Talofa Lava, Malo e lelei, Fakaalofa Lahi Atu, Konichiwa, Namaste, Bonjour, Kia Orana, Ni hao
Welcome to Ponsonby Primary 
Kowhai Rehu Tai Finals Programme
Ponsonby Primary School presents Kaitiaki Kids
(Tickets available from the Office from Monday the 1st of August and available to purchase on Kindo)
Date: Wednesday September 7th 2022
Time: 7:00pm
Venue: Victory Convention Centre
98 Beaumont Street, Freemans Bay, Auckland

Newsletter
Enrolling now for 2023
Please email our Office Manager Karla Hobday for more information.
khobday@ponsprim.school.nz
Term 3 Fridge List Reminders
School Donation Letter
Parent Contribution Letter 2022
Updates
The next out of zone ballot is October 2022. Please email all out of zone ballot applications along with proof of birth to our Office Manager Karla Hobday.
khobday@ponsprim.school.nz
School Board Parent Election 2022
Update on the board elections. An email will be sent out on Wednesday 10th August from CES.
This will give information about what to do and where to go to put your vote forward electronically.
Papers are barcoded, pin numbered and have a unique identifier and they can't vote twice.
The email that come through on Wednesday will contain direction on how to vote online.
The voting e mail from CES could end up in spam filters – particularly for those that have a gmail address so please be sure to check your junk files after Wednesday the 10th of August if you have not seen that email come through you can read the board candidate statements below.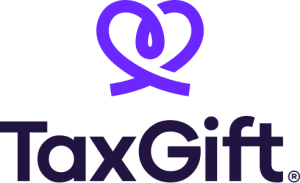 Give the gift the keeps on giving!
Did you know that your donations to us attract a tax credit? By choosing to TaxGift your tax credit, you will be supporting us even further at absolutely no cost to you: it's the easiest gift ever!
TaxGift is simple: you opt in for your donations to us for this tax year forwards, and the experts at TaxGift work with us and Inland Revenue to do the rest.
Best of all, each gift goes on giving through the years until a minimum of $5 is reached, without you having to do anything further.
See TaxGift for more information.